"Sunday LIVE! TOKYO ōen sengen" show broadcast on 07/16/2018
Jul 16, 2018
This very popular Japanese program introduced the activities of ARTOLETTA in the section "TOKYO ōen sengen", a show highlighting Japanese projects and companies, and hosted by Shūzō Matsuoka.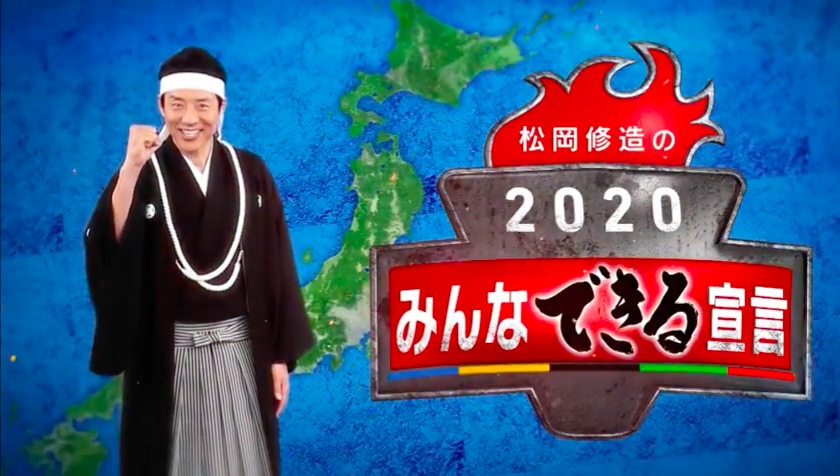 The filming occurred at the showroom of the Sendai head office.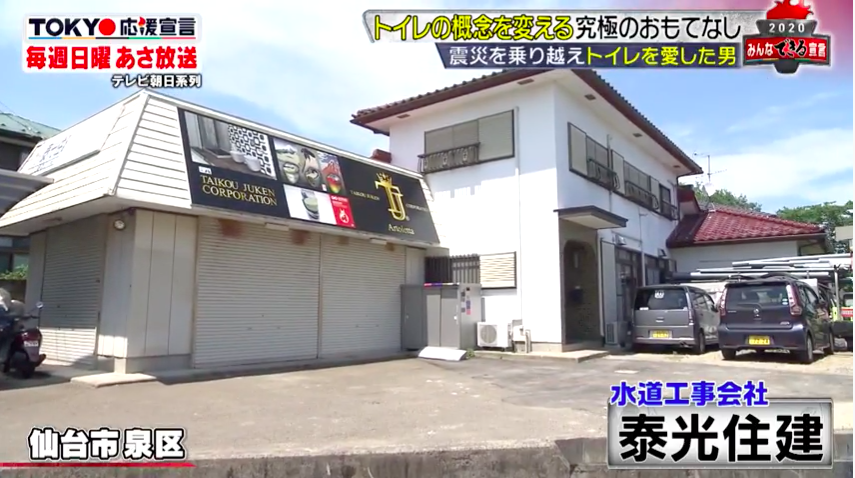 First meeting between M. Matsuoka and TJC's CEO, Kōji Akama.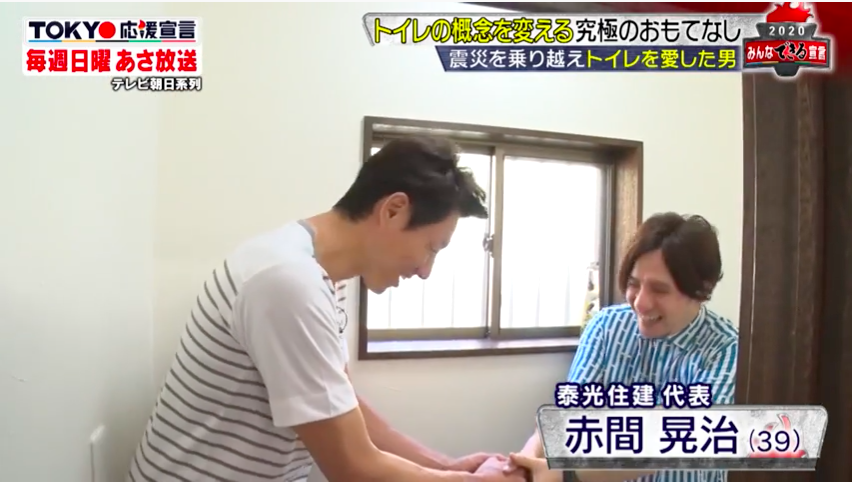 Presentation of the various designs exhibited in the showroom: from traditional Japanese style designs to western style designs.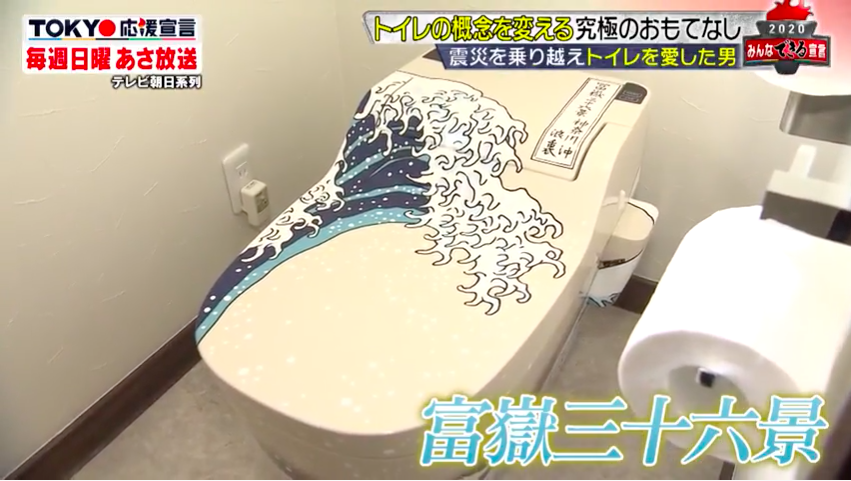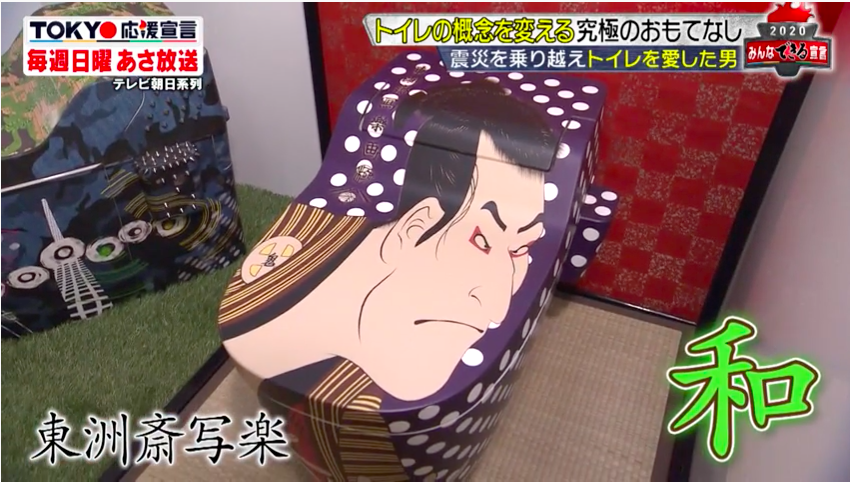 ARTOLETTA's participation in international fairs.
INDEX International Design Exhibition in Dubai: second prize in the Kitchen and Bathroom category.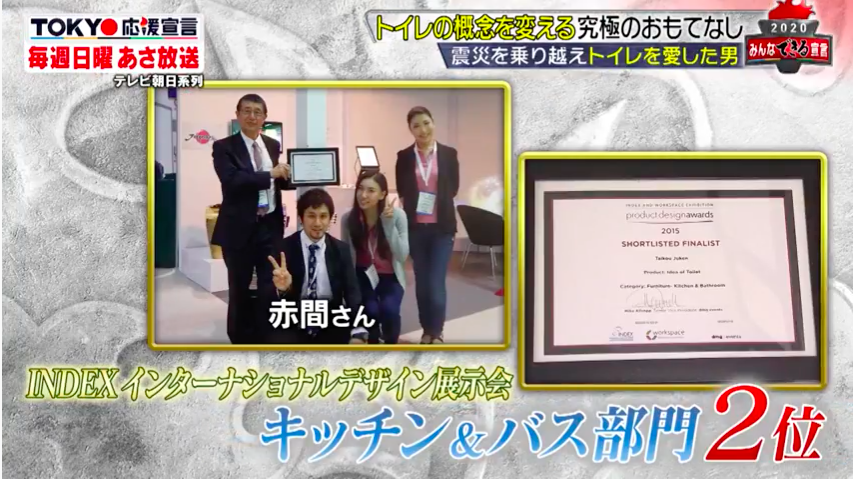 Introducing examples of achievements in Japan : here, the set up in the Yurtec stadium in Sendai, in tribute to the Vegalta football club.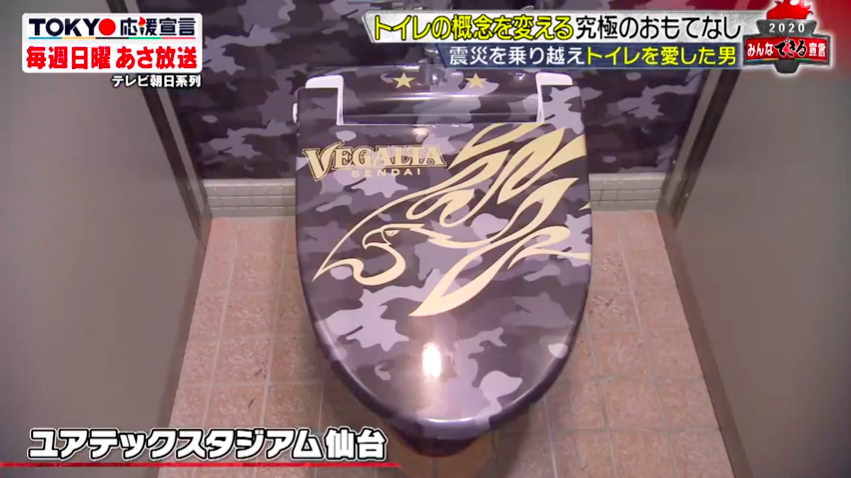 Set up with a design that depicts Musubimaru, the mascot of the city of Sendai and prefecture of Miyagi, in Sendai station's lavatory.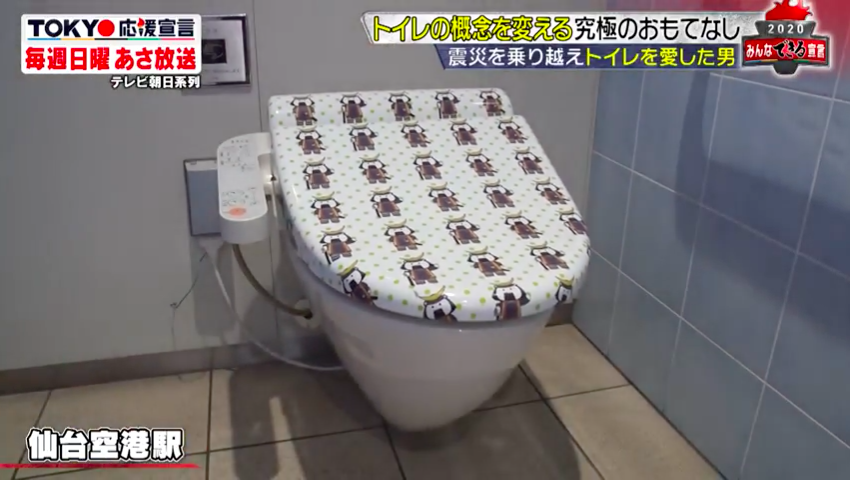 How did come out the idea of combining art and toilets? It all started after the great earthquake in northeast Japan. TJC, as a plumber company, worked throughout the region to restore sanitary facilities. But they realized these were deteriorated very quickly… Kōji Akama therefore has the idea that if he added an artistic design to the toilets, people may have more consideration for this space.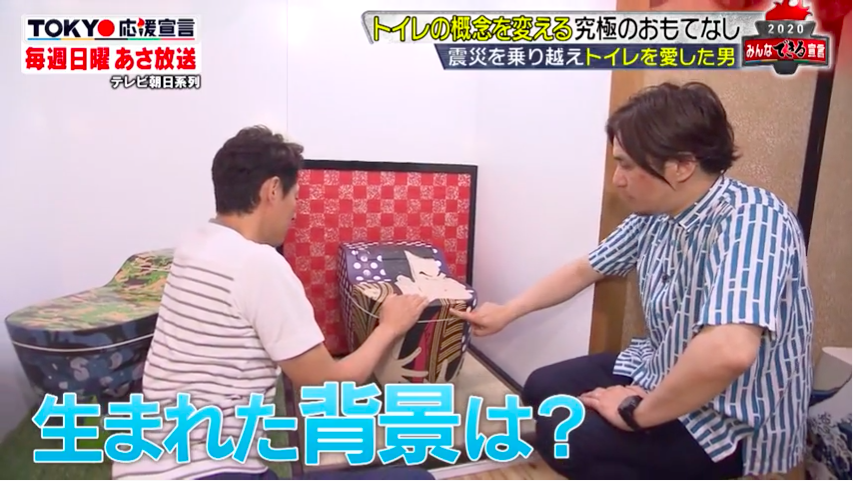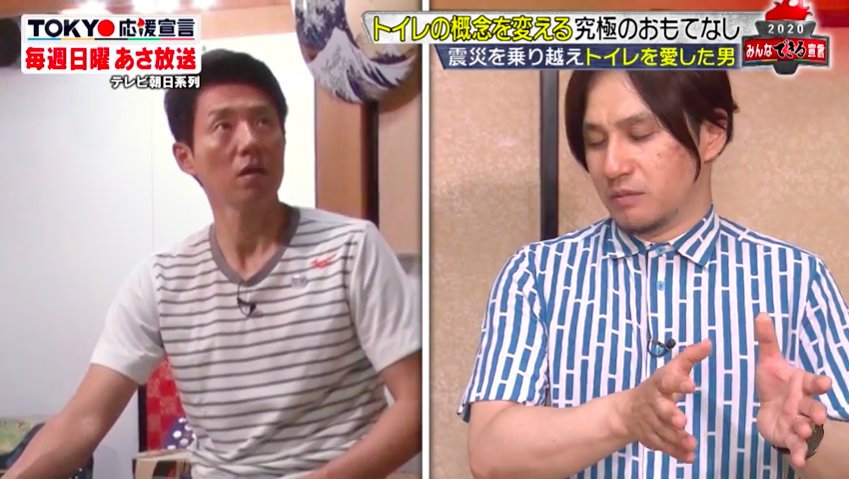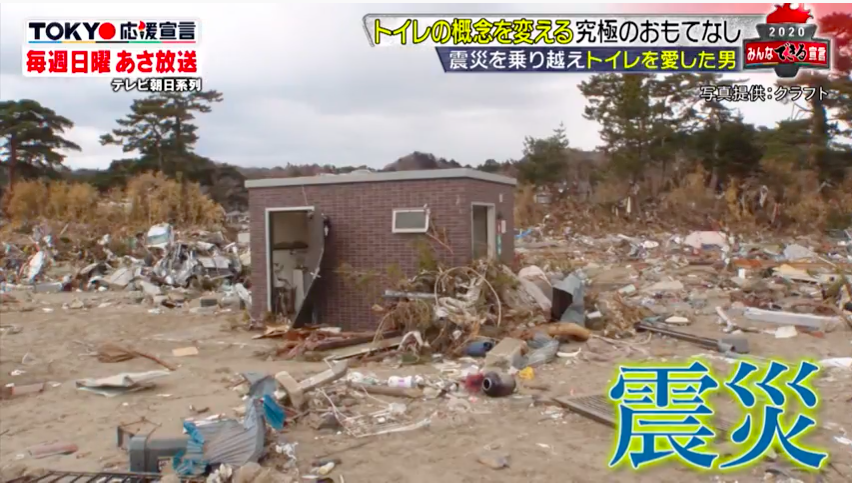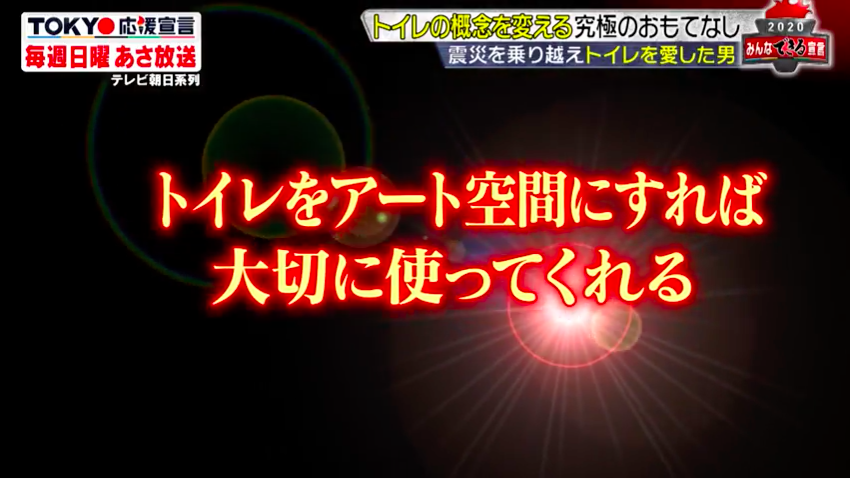 It took three years of R&D to develop this complex technology of wrapping toilets with an ultra-resistant film.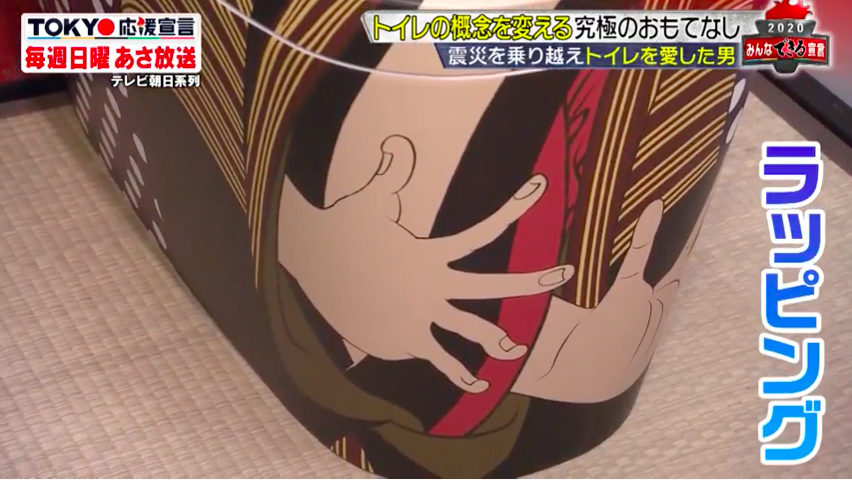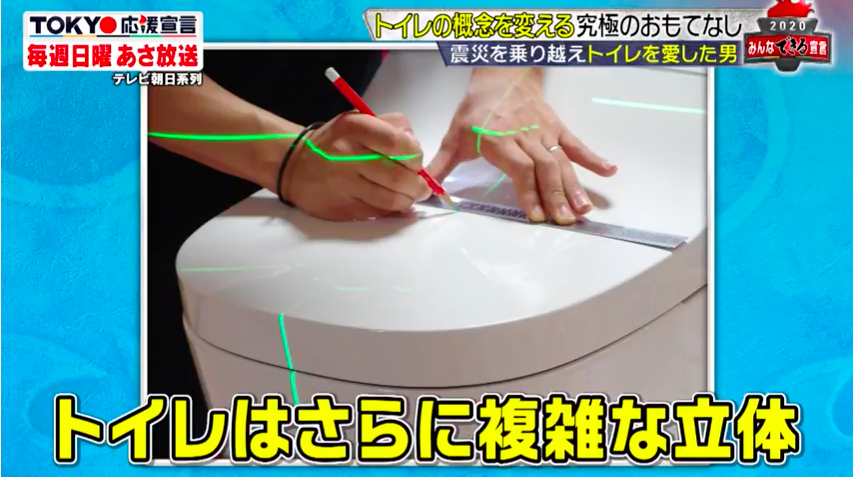 Introduction of the projection mapping as an expression of advanced wrapping design for toilets.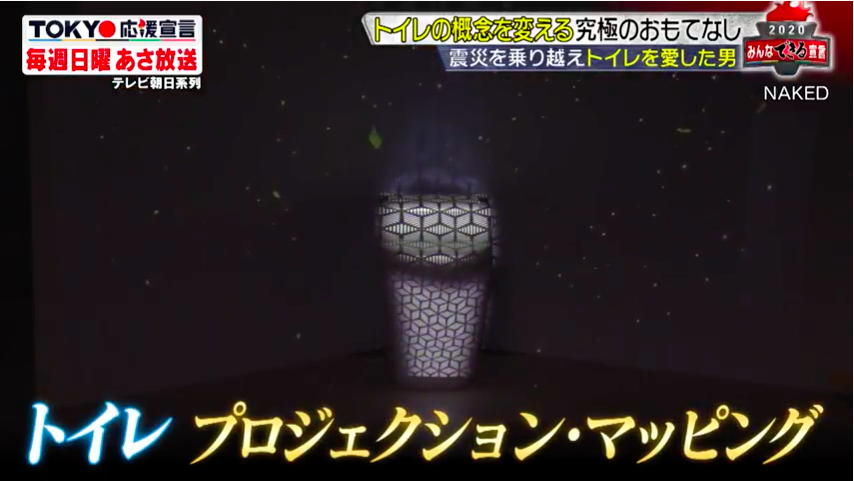 Our motto "toilets as a vector of joy around the world".
We thank M. Matsuoka for his encouragement.