ARTOLETTA debuted at Kissa Lemon in Fuji Yoshida City
Feb 22, 2022
A new designed toilet "ARTOLETTA" debuted at "Kissa Lemon", produced by Mr. Tetsuya Chihara of LEMONLIFE and opened in September 2021 in Fuji Yoshida City, Yamanashi Pref. It will be at your service from February 23, 2022.
You will be able to reach Kissa Lemon in approx. 2 hours by car or train from Tokyo. Please drop by Kissa Lemon when in Fuji Yoshida City and why not try rest room at Kissa Lemon.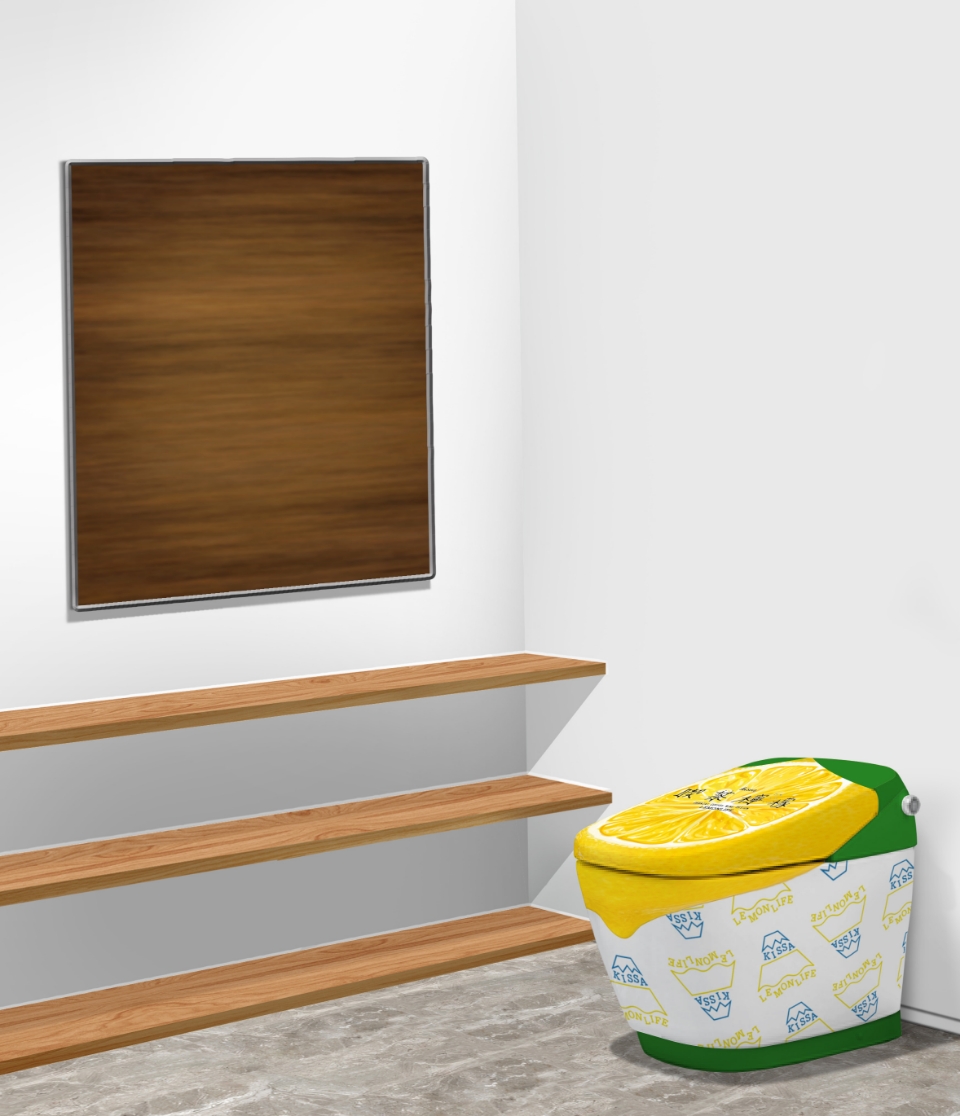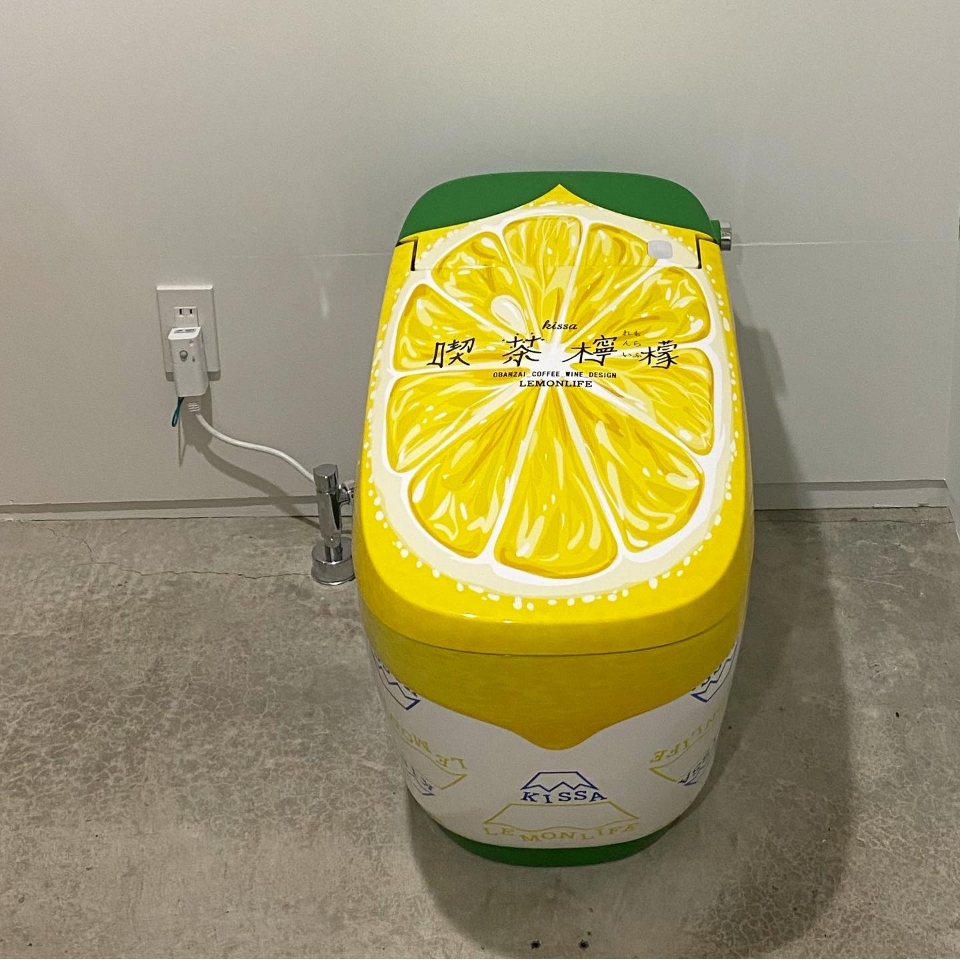 Name of Café: Kissa Lemon
Address: 2-2-27 Shimo Yoshida, Fuji Yoshida City, Yamanashi Pref., 403-0004 JAPAN
Phone: 0555-73-9688 (Fax: 0555-73-9699)
Business Hours: 11:00-14:00/15:00-19:00 ( weekdays )
11:00-19:00 ( weekends & national holidays )
Regular Holidays: Monday
Access: ( by Train ) 8 min by walk from Shimo Yoshida Station of Fuji Kyuko Line
( by Car ) Get off at Kawaguchi-ko IC or Fuji Yoshida Nishi Katsura smart IC from Tokyo
via Chuo-do Highway ( approx. 90 min )
LEMONLIFE Corporation
Mr. Tetsuya Chihara
Art Director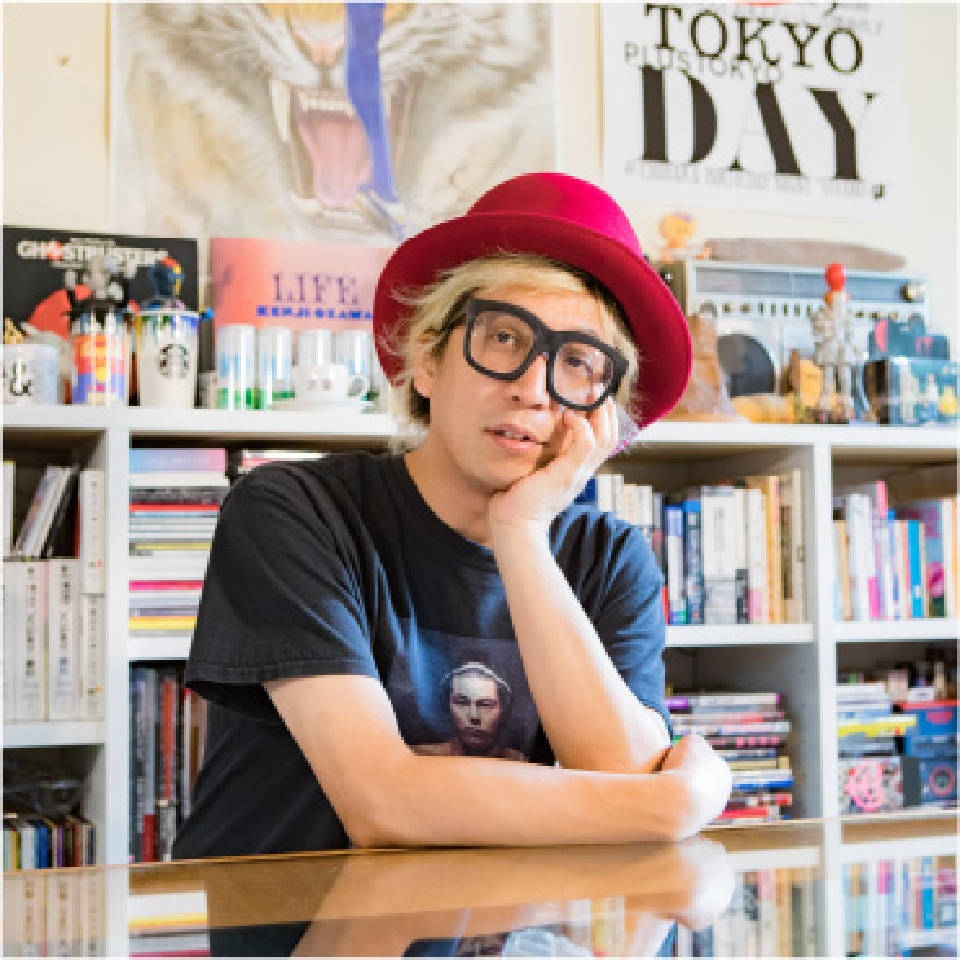 " Kissa Lemon"
A brand-new Café produced by a design office LEMONLIFE in Shibuya, Tokyo. This café is a specially designed one which is a kind of fusion between creativity of art director Mr. Tetsuya Chihara and resources of Fuji Yoshida, focusing on design, menu, coffee, cloths, events, interior etc. Kissa Lemon was born in order to create a place where people get together and have a wonderful community there. Hearing various voices of people who visited Fuji Yoshida such as "need a place to have a breakfast", "want a place to sip natural wine at night", he made it happen.
Mr. Hirofumi Nakagawa of O.F.D.A. who is active both in Tokyo and Fuji Yoshida was in charge of designing and Mr. Shigeo Nakashima, a public bath painter, painted a mural of Mt. Fuji which draws attention inside together with neon sign, i.e. a new spot of Fuji Yoshida with a lot of playfulness.